International Rescue Committee- Democracy, Diplomacy & Development: Global Politics in the Age of COVID-19
18:00 - 20:00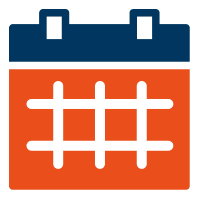 Add to calendar
COVID-19 has tested the very foundations of the multilateral system and it has thrown the fundamental values of diplomacy, democracy and development into question. Yet in the run-up to the federal elections taking place in September 2021, much of the political attention in Germany will be focused on domestic issues such as managing the economic fallout of the pandemic.
Please join the IRC for the third annual Einstein Humanitarian Dialog on January 26th. This virtual panel discussion offers a platform for four distinguished foreign policy experts to discuss what is needed from Germany to address the global challenges of our time.
Featured speakers are:
• Madeleine Albright, Chair of Albright Stonebridge Group, Professor and former US Secretary of State
• Patricia Espinosa Cantellano, Executive Secretary UNFCCC, former Mexican Minister of Foreign Affairs
• Joschka Fischer, former German Minister of Foreign Affairs and former Vice Chancellor
• David Miliband, IRC CEO and President, former UK Foreign Secretary
The discussion will be moderated by Michaela Küfner, Chief Political Editor of Deutsche Welle.
Frank-Walter Steinmeier, German Federal President, will provide the opening remarks via a pre-recorded video message.
This virtual event is hosted by IRC Deutschland and will be held in English.
Please feel free to share this event invitation with those who might be interested in attending.