EU restrictive measures impact on humanitarian aid: Between a principled view for exemptions and a pragmatic approach for an effective derogation process.
10:30 - 12:30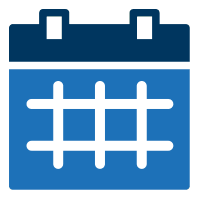 Add to calendar
Join VOICE and a panel of experts on the 11th of December for a webinar focusing on the push to introduce humanitarian exemptions to EU sanctions regimes, and the discussion on an EU-wide derogation process.
VOICE has raised awareness of the impacts of EU sanctions and counter-terrorism restrictive measures for the past number of years, as these have increasingly been felt by its 88 humanitarian NGO members. The challenges faced by NGOs are myriad and include: difficulties to access financial services; the risks of criminal and civil liability; the increased financial and administrative burden linked to mitigation measures; procurement and logistics difficulties; and reduced flexibility in programming.

Speakers:
Emma O'Leary, Norwegian Refugee Council
Nathalie Thiberge, DG ECHO
Darta Tentere and Roberto Crespi, DG Fisma
Jean-Raphael Poitou, Acción Contra el Hambre
Magnus Sätterberg, Permanent Representation of Sweden to the European Union