VOICE out loud 32- Operationalisation of the triple nexus: the Italian initiative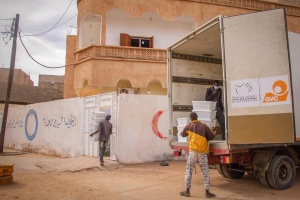 We World has always ensured a humanitarian-development-nexus approach that aligns with humanitarian principles. Italy has established a dedicated Working Group to elaborate the Strategic Guidelines on the Humanitarian-Development-Peace Nexus (HDP Guidelines). From We World's perspective, active exchanges among members of the Italian Working group have helped in providing proper consideration to a bottom-up approach, grounded in joint and thorough evidence-based analysis, listening to the call for change made at the World Humanitarian summit.
We World has committed to pursuing practical ways forward on the HDP Nexus, agreeing on the need to close the gap between the humanitarian-development and peace pillar, going beyond sector-specific programs, and fostering greater collaboration and coherence between different actors.
Click here to read the full article!
Click here the whole VOICE out loud issue: "The EU Member States' implementation of the humanitarian-development-peace nexus"