Türkiye - Syria earthquake: VOICE members providing life-saving aid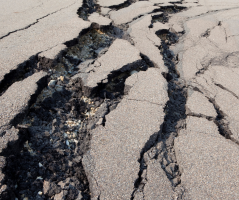 Update (13/03/2023)
Syria has been suffering from over a decade of war and a humanitarian emergency that was significantly underfunded, with 15.3 million Syrians needing humanitarian assistance, according to the latest Syria Humanitarian Needs Overview. Alarmingly, aid organizations serving vulnerable populations in Syria are concerned about the lack of adequate funding allocated to the humanitarian response that followed the earthquake.
A group of Syrian and international NGOs urges donors to focus on the plight of Syrians and provide immediate assistance by supporting humanitarian actors. They stress the need for additional and more flexible funds to address the enormous needs and ask donors to end short-term financing in the region and instead invest in long-term recovery that would provide shelter, food, water and sanitation, protection, healthcare, education, and livelihood opportunities for displaced people who have consistently struggled for the past decade.
To read the joint statement, signed by several of our members, click here.
Update (28/02/2023)
Several aftershocks hit the already devasted region, the latest one on Monday measuring 5.2 in magnitude. The number of people killed by the earthquakes has now passed 50,000. According to UNOCHA, more than 2,2 Million are displaced in Türkiye alone while in Northern Syria there are more than 50,000 suspected cholera cases.
Update (14/02/2023)
One week after the disaster, the death toll from the earthquake reaches 37.000, and the number is expected to keep increasing. The situation remains difficult in Türkiye, where earthquake survivors face an increased risk of disease as they lack clean water and sanitation facilities.
In Syria, the situation is even more complicated as, even before the earthquake took place, 4.1 million people already relied on humanitarian assistance to subsist. The lack of machinery to intervene in the affected areas has made the search and rescue operations very precarious and humanitarian aid is not arriving as quickly as on the other side of the border. The political instability in the Syrian Arab Republic adds to the complexity since sanctions and restrictions heavily impact the way in which aid can be delivered. On Sunday, two new border crossing points were opened between Türkiye and Syria, which would hopefully accelerate the humanitarian response.
To respond to the current emergency in Syria, the humanitarian community needs increased funding and support, to continue their life-saving work. On 14 February, a statement by 35 International and Syrian NGOs, with several of our members among them, was signed and shared to demand unfettered access and a massive scale-up of humanitarian response:
"NGOs call for the international community to stay above politics, put humanitarian principles at the center and move forward an urgent and immediate scaleup of the humanitarian support to relieve the suffering of the affected populations and support those helping them."
Background:
On 6 February, a 7.8-magnitude earthquake with epicentre in Kahramanmaraş province struck Southeast Turkiye and Northwest Syria. The disaster adds up to an already sensitive situation in the region, with a high number of refugees and IDPs on both sides of the Turkish-Syrian border. The city of Gaziantep, a humanitarian hub to provide assistance to the Syrian crisis and where a big community of Syrian refugees live, has also been importantly affected by the earthquake.
This disaster adds to the already protracted humanitarian crisis in Syria, where conflict, health, water and sanitation difficulties negatively impact millions. On top of the mentioned issues and the difficult access due to damaged roads and infrastructure, sanctions imposed by the EU and US make humanitarian assistance even more complicated as money and goods cannot reach those in need swiftly enough.
The EU has announced that will allocate additional emergency funds worth €6.5 million to support both Türkiye and Syria through its EU Civil Protection Mechanism and humanitarian assistance.
Our members' intervention:
VOICE NGO members, some of them already present in the region, have been working uninterruptedly to assess the situation since the early hours of Monday and provide emergency aid on the ground including food, medicines, blankets, and shelters.
Please find below a list of statements, news, video updates and other documents shared by VOICE members on their work in the region:
ACT members responding to urgent needs after earthquake in Syria and Turkey
EU-CORD Members Respond to the Turkey/Syria Earthquake
Welthungerhilfe: Earthquake in Turkey: Syrian refugees are displaced once more, Aid following earthquakes in Syria and Türkiye
Care International: Deadly earthquake leaves thousands of people in Türkiye and Syria vulnerable amid a harsh winter - CARE International
Humanity and Inclusion: Séisme du 6 février : « Je crains que le nombre de morts continue à augmenter... »
Action Against Hunger: Earthquake of the century Turkey and Syria: AAH emergency team provides humanitarian aid
Finn Church Aid: Devastating earthquake hits FCA programme country Syria – winter cold increases need for urgent response
Caritas Luxembourg: Emergency in Syria is everywhere
Oxfam: Earthquake Response Update
Save the Children: Global media update
ADRA: Türkiye and Syria Earthquake: ADRA Mobilizes to Aid Thousands of Victims
Goal Global: Reports from Turkey
Malteser International: One Hundred Operations Carried Out Since the Earthquake in Syria
War Child: WAR CHILD LAUNCHES RAPID RESPONSE TO EARTHQUAKE IN SYRIA AND TÜRKIYE
Concern Worldwide: Concern Worldwide escalates response as death toll rises in Turkey and Syria
Plan International: 10 ways to respond after an earthquake
WeWorld: Earthquake in Syria: WeWorld in the field for first aid
International Medical Corps Croatia: RESPONDING TO THE EARTHQUAKES IN TURKEY AND SYRIA
Our thoughts are with the victims, their families, and all first responders, including those of our colleagues who lost their life, such as our colleagues at CARE and Goal Global.