Starting soon : the IATI data standard publishing course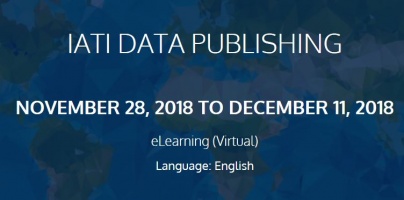 Since more and more donors are requiring their funded partners to publish data to the International Aid Transparency Initiative (IATI), Bond and Humentum have developed a 2-week online course that aims to support an organisation to publish to the IATI data standard. The course is highly relevant for coordinating or managing the IATI publishing in an organisation, or looking to enhance transparency or meet donor requirements for either grants or contracts.
The course programme covers:
What is the IATI data standard and how is it used and how to publish IATI data using supported data platforms e.g. AidStream
The importance of gathering project, finance and results data to publish to the IATI data standard
How donor requirements can help you produce good quality data
Managing risk and sharing sensitive data
After the course, support is available from Bond via the IATI support desk at support@iatistandard.org.
The course starts on November 28.