Webinar on International Humanitarian Law (IHL)
09:30 - 17:30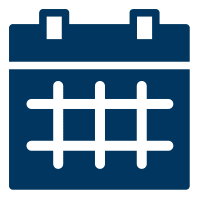 Add to calendar
Organised jointly with France, Germany, the International Committee of the Red Cross (ICRC) and the Norwegian Refugee Council (NRC), in preparation of the European Humanitarian Forum.
The webinar is part of the preparatory and consultative process, building momentum towards the European Humanitarian Forum on 24-26 January 2022 in Brussels.
The webinar on IHL consists of four sessions, focusing on:
Strengthening the EU's internal coordination on IHL
Improving the monitoring of IHL violations
Countering sexual and gender-based violence in armed conflicts (SGBV)
Safeguarding humanitarian personnel and improving humanitarian access
Each session will consist of a number of panel interventions, followed by interventions from the floor and an open discussion among participants. Should you like to make a short (2 minutes) intervention from the floor at any of the above sessions, please signal it in advance to ECHO-C1-SECRETARIAT@ec.europa.eu. The agenda of the webinar will soon be published on the Forum website.
Participants are required to register here. The deadline to register for the webinar is 22 November 2021 COB (CEST).