VOICE EVENT - Fighting hunger: a women-led response
18:00 - 20:00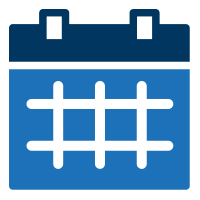 Mundo Madou
Av. des Arts 7/8, 1210 Brussels Belgium
Add to calendar
Women produce more than half of the food worldwide and have been leading the response to the global food crisis. But despite this central role, they are more likely to be affected by hunger. Because of the disproportionate impact of food crises on women and girls, it is undeniable that humanitarian responses must be gender-sensitive, and women-led.
How can humanitarian practitioners and donors contribute to creating an enabling environment for local women to play a leading role in the hunger crisis response? What are the current obstacles to do so, and how can we overcome them? These questions will be at the heart of our panel discussion.
We are delighted to announce the following panel of speakers:
Mimidoo Achakpa, National Coordinator, Women in Humanitarian Response in Nigeria Initiative (WiHRiNI) and Steering Committee member, Feminist Humanitarian Network (FHN)
Floriane Clement, Senior Researcher, French National Institute for Agriculture, Food and Environment (INRAE)
Megan Daigle, Senior Research Fellow, Humanitarian Policy Group, Overseas Development Institute (ODI)
Cristina Gutierrez, Spanish Humanitarian Director, Agencia Española de Cooperación Internacional para el Desarrollo (AECID), Ministry of Foreign Affairs, European Union and Cooperation, Spain
Kirsten Sutherland, Humanitarian Coordinator, Alianza por la Solidaridad (ActionAid Spain)
Moderator: Maria Groenewald, VOICE Director

Please register here by 13 June COB, participation is in-person only.
Should you have any questions, please do not hesitate to contact Suzanne Dominguez, VOICE Junior Advocacy Officer (suzanne.dominguez@voiceeu.org).
Join us on 21 June 2023! We are looking forward to an interesting evening with you.