Round Table Event: "Breaking the cycle of neglect"
11:00 - 12:30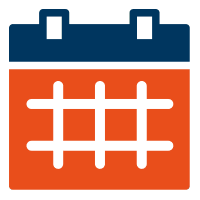 Organised by members
Members only
Add to calendar
INVITATION
Round Table Event: "Breaking the cycle of neglect" – 16 June 2023 – 11h00 to 12h30
NRC and DG ECHO are happy to invite you to a roundtable event on the occasion of the publication of NRC's newly published report on the top 10 neglected displacement crises around the world. The event will take place in a hybrid format and will focus on the impact of neglect and what the EU can do to avoid and reverse neglect.
Welcoming by:
Ms. Andrea Koulaimah, DG ECHO Director for Sub-Saharan Africa, Asia, Latin America, the Caribbean and the Pacific
Panel conversation with:
Hassane Hamadou, NRC Country Director Burkina Faso (1st country on the list)
Johan Heffinck, DG ECHO Head of Office in DRC (2nd country on the list)
Clara Burbano Herrera (TBC), Research Professor of Human Rights Law (Ugent), expert on Colombia (3th country on the list)
Please, find the link to join the event online here.
To allow the participation of the maximum number of organisations, we kindly request to limit participation to one representative per organisation.