Improving staff safety through effective donorship - DG ECHO & the Global Interagency Security Forum
14:00 - 15:30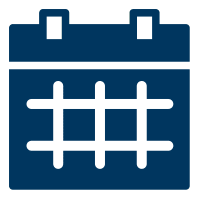 Add to calendar
Together with the Global Interagency Security Forum (GISF), the Directorate-General for European Civil Protection and Humanitarian Aid Operations (DG ECHO) will be holding a session during the UNOCHA Humanitarian Networks and Partnerships Weeks (HNPW) 2022. The session is called "Improving staff safety through effective donorship" and it will take place on Tuesday, 10 May 2022 from 14h00 – 15h30 in Geneva.
The session will be an open and frank discussion around a number of questions, which concerns all donors (but also implementing partners and NGOs) in the humanitarian field:
How can the leading donors ensure security risk management is not "just" nice to have?
What does risk sharing mean to a donor, what does it mean to a beneficiary?
Can or should donors insist on certain standards in terms of security risk management?
Reporting on security incidents has improved over time, can donors also help improving reporting on spending on security risk management (safety and security in general)?
Is there a forum where all stakeholders can help turn best practices into standards?
DG ECHO invited a number of speakers from USAID, GIZ, GISF, SDC and OXFAM International to hold presentations on some of these topics during the session. There will also be time to discuss with other participants in the room and online.
If you are interested in participating, please register under the following link: Humanitarian Networks and Partnerships Weeks (unocha.org). Please note that you will have to create an OSOCC account on the website first. Afterwards, you can register for all HNPW events.
More information can also be found on the GISF website