World Humanitarian Day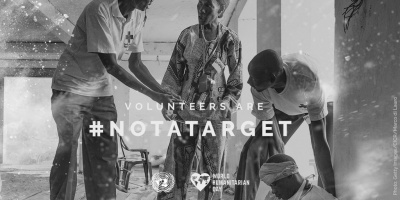 Every day people are increasingly trapped in conflicts that are not of their own making but the world is not doing enough to put a stop to their suffering.
The World Humanitarian Day (WHD) is celebrated each year on August 19 to raise awareness for people affected by humanitarian crises and pay tribute to aid workers who are constantly striving and risking their lives to help them.
This year, under the hashtag #NOTATARGET the UN and its partners are highlighting the importance to protect innocent civilians, children, sexual violence victim's, health and aid workers who become the victims through being caught in conflict and to demand world leaders to protect them.
Today it is more important than ever, after the last episode in Central African Republic where 6 Red Cross volunteers have lost their lives while trying to alleviate the suffering of crises affected people.
To find more info go to the website http://worldhumanitarianday.org/en or follow us on Twitter at @NgoVOICEEU