One year on: INGOs call for more progress to end impunity, discrimination and segregation in Rakhine State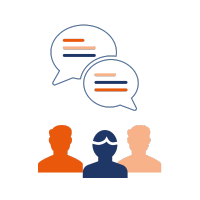 Since August 2017, Rohingya communities have been facing violence in Myanmar causing large waves of displacement with thousands of people internally displaced and seeking refuge in the neighboring countries.
INGOs working in the Rohingya response in Myanmar and Bangladesh issued two joint statements as the crisis celebrate its one-year anniversary to call the UN Security Council to step up and take action. Going forward, organizations urge that the overarching priorities of the international community include:
addressing the root causes and finding a political solution to the crisis
strengthening accountability
widening the humanitarian space for more access to affected communities
increasing funding
ensuring respect for refugees' rights and freedom of movement.
The humanitarian community in the region remains committed to assisting the affected population and is urging for the government of Myanmar to prevent future violations and create conditions for a safe and dignified return.
Click here to read the full statement on Myanmar