Groupe URD/DG ECHO - Climate and environment expertise mapping to support local and national organisations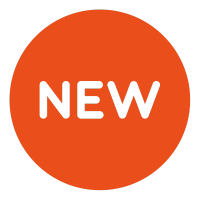 Groupe URD is leading an initiative on mapping climate and environment services and resources that could help to implement commitments 1 and 2 of the Climate and Environment Charter for Humanitarian Organisations (i.e. adapting humanitarian response to the impacts of climate and environmental crisis/Maximizing the environmental sustainability of humanitarian activities).
The objective of this mission is to highlight the resources and services available to help national and small organisations implement the Charter and to analyse any obstacles that may prevent access to these resources to inform the Charter Secretariat and donors about the needs that exist.
A wide range of tools and resources are already available to the public. However, Groupe URD would like to conduct a consultation by reaching out to local and national organisations to identify the relevant operational resources used and available, and capture organisations' needs.
Organisations interested to participate are invited by Groupe URD to fill out the below questionnaire:
English version: https://forms.gle/8FNBAR19wDoDq8be7
French version: https://forms.gle/t1Hh8Buh7KgUXgZk9
he deadline is set for the 15th of February.
For any complementary information, do not hesitate to reach out to mreinosa@urd.org
Please note that this mission is part of a broader programme for which Groupe URD, an independent think tank specialised in analysing practices and developing policies for the humanitarian sector, is assisting DG ECHO in developing policies via research, training, workshops and the dissemination of results.