VOICE Information Series on the EHF
> 00:00 - 00:00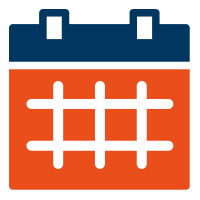 Add to calendar
Following the announcement of the new dates and updated program of the European Humanitarian Forum (EHF), we are happy to announce that the VOICE Information Series on the EHF, initially due to take place mid-January and postponed after the EHF was rescheduled, will take place in the second week of March 2022.
The three main objectives of the EHF Information Series are:
Launching the year 2022: Introduction of the 'new' Secretariat's Team, including the new VOICE Director Maria Groenewald
Short overview of VOICE's work programme 2022
Preparation of the EHF: Share the intelligence gathered by the network around the EHF and discuss the network's key messages towards the event.
For more information and registration please click here. (Please note that the Information Series on the EHF is a VOICE members-only event).