SAVE-THE-DATE: Pre-Meeting on Localisation, the European Humanitarian Forum and DG ECHO's Localisation Guidance
10:00 - 13:00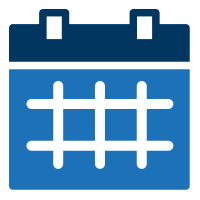 Add to calendar
The European Humanitarian Forum (EHF) will host a panel dedicated to localisation, set to "highlight the new EU ambition and concrete steps to move forward the localisation agenda and provide a platform for inter alia sharing best practices on local capacity building, localised financing models, equal partnerships, and promotion of women-led organisations" (EHF online programme). The above-mentioned panel is also expected to be the starting point of a wider consultation process organised by DG ECHO and set to feed the future DG ECHO's Localisation Guidance. It is also expected that a humanitarian talk focused on localisation will take place.
This session will be an opportunity to come together as part of a working exchange to discuss key elements of ECHO localisation guidance to date, as well as the upcoming EHF localisation sessions including:
Incentives & disincentives related to risk sharing and accountability
Strengthening quality partnership and a transformative approach to localisation when the EU funds national/local NGOs through intermediary agencies
Discussion on EU direct/indirect funding to national/local NGOs in the context of DG ECHO regulations and the EU's wider aid architecture
Please note that a comprehensive agenda will be shared with participants in due time.
If you are interested in participating, we would like to kindly invite you to register, no later than Friday, March 11th COB, using the following link: please click here to register.