VOICE EVENT - Artificial Intelligence: disruption or opportunity for humanitarian aid?
18:00 - 20:00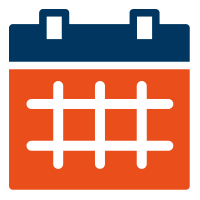 Mundo Madou
Av. des Arts 7/8 Bruxelles Belgium
Add to calendar
In recent years, digital technologies have been evolving and disrupting the way we live, work, and organise. More recently, Artificial Intelligence (AI) and Machine Learning (ML) have emerged as powerful tools with the potential to transform various sectors, including humanitarian aid. While they hold great promise for improving the efficiency and effectiveness of humanitarian efforts, they also come with inherent risks and ethical considerations related to the protection of vulnerable individuals and populations in situations of conflict and crisis.
This event aims to investigate the opportunities and risks of using AI and ML in humanitarian action. It examines whether and under what circumstances AI/ ML can be safely deployed to support the work of humanitarian actors in the field.
Event Programme
Opening remarks
Charlotte Schneider, ACF and VOICE Board member: Charlotte is the Global Operations and Programs Director at Action Against Hunger France and recently elected VOICE Board member. During her professional humanitarian career, Charlotte has worked in designing, implementing, coordinating, and evaluating humanitarian and emergency responses in a wide range of contexts and geographical regions.
She will kickstart the event with her opening remarks, introducing the topic and setting the floor for further discussions on the intersection of AI and humanitarian aid.
PANELLISTS
Sarah Spencer, independent consultant: Sarah is a multi-domain expert working at the intersection of AI, humanitarian action, conflict, and foreign policy. She has spent over two decades working with communities affected by conflicts and crises on behalf of the British Government, INGOs, and UN agencies. As an independent consultant, on sabbatical from the British Government, she develops strategies, policies, and programmes to help governments, international organisations, and civil society navigate the challenges and opportunities offered by AI.
She will give an overview of the opportunities and risks of using AI in humanitarian action, looking at the humanitarian principles and do not harm approach.
Monica Nthiga, HOTOSM: Monica is the Regional Director for the Open Mapping Hub – Eastern and Southern Africa. In this role, she leads the team in East Africa to help nurture, support and amplify open source communities in about 24 countries in the region. Monica brings a unique blend of experience from working with open data and open source communities and organisations in East Africa.
Monica will speak about HOTOSM, how it uses AI, how HOTOSM can be applied for different uses in Humanitarian emergencies, and its advantages and challenges.
Atish Gonsalves, IRC representative: Atish is a social technologist, entrepreneur and the Global EdTech Innovation & Product Director at International Rescue Committee (IRC). Atish is also the Founder of Gamoteca, a collaborative digital platform that enables organisations create their own mixed-reality learning games. With a background in software engineering, AI and human-computer interaction, Atish's experience includes leadership roles at technology and international non-profit organisations including the United Nations. Atish has implemented successful EdTech solutions that have helped democratise learning for thousands of learners in challenging contexts.
Atish will give us the IRC perspective on the use of AI in developing education programs during crises using edtech and AI.
Fredrick Lee-Ohlsson, WFP: Fredrick is the Director of the World Food Programme's (WFP) office in Brussels. He counts with extensive experience within the humanitarian sphere. He has served as Director for Humanitarian Affairs at the Swedish Ministry of Foreign Affairs, working towards the Grand Bargain commitments, and enhancing efficiency and effectiveness in the humanitarian system.
Fredrick will speak about the implications AI could have in the future of food assistance making humanitarian assistance more efficient in support of those most in need.
Moderator: Maria Groenewald, VOICE Director:
Maria was appointed as VOICE Director in November 2021. With more than 15 years of experience in the NGO sector, Maria Groenewald has developed solid advocacy and project management skills in both, the humanitarian and development field.
Closing remarks
Dominic Crowley, VOICE President: Dominic has been the Emergency Director of Concern Worldwide since 2013. He is responsible for developing and overseeing the organisation's humanitarian policy and manages a team of 25 people with responsibility for a broad range of sectoral policy and surge response.
Dominic will provide the closing remarks, giving an overview of the main challenges and opportunities of using AI/ML in humanitarian actions as described by the panelists.
Format of the panel:
Impact of AI/ML on Humanitarian Aid: Opportunities
Risks and Ethical Considerations in AI/ML Deployment for Humanitarian Purposes
Case Studies: Successful AI/ML Applications in Humanitarian Aid
Policy and Regulatory Frameworks for Digitalization and AI/ML in Humanitarian Contexts
Join us for an engaging evening of discussion with a diverse range of interesting speakers!
Registrations are now closed. Attendance is possible in person only. If you have received a confirmation email but are not able to join us, please kindly let us know.