Panel discussion on implementation of IASC guidelines on disability inclusion in Syria
12:30 - 14:00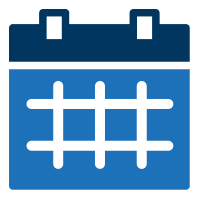 Organised by members
Public event
Add to calendar
Handicap International and the Centre for Humanitarian Action are organising an online event – "Two Years on – The IASC Guidelines on Inclusion of Persons with Disabilities in Humanitarian Action: What Are Promising Practices, Challenges and First Lessons Learned in Syria?" – on Wednesday, September 29th at 12:30pm.
Almost two years after the launch of the IASC Guidelines, participants will discuss about how these have been used in humanitarian practice and which challenges remain:
What are observations and experiences noted by the affected population with disabilities of diverse gender, age and socioeconomic backgrounds in accessing humanitarian assistance in Syria?
Have the IASC Guidelines helped to guide donors and humanitarian actors at country and headquarter level to strengthen the inclusion, protection and safety of persons with disabilities in humanitarian action?
What are the challenges to apply the IASC Guidelines and better include a diverse group of the affected population at high risk of being vulnerable?
Click here for more information and to access the registration link.