VOICE welcomes two new members: La Chaîne de l'Espoir and Save the Children Norway!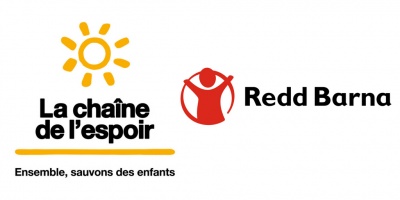 VOICE is happy to announce that La Chaîne de l'Espoir and Save the Children (RedBarna) are now part of our network, bringing the number of members to 86 !
La Chaîne de l'Espoir, founded in 1994, aims to make every effort to facilitate the access to care and education of impoverished children, their families and their communities.
the organisation focuses its actions in three major geographical areas: Asia and South-East Asia , West Africa and the Near and Middle East (Jordan, Lebanon, Iran, Iraq, Kurdistan, Afghanistan).
One of the strategic priorities of La Chaîne de l'Espoir for 2017-2021 is to increase its influence with a focus on improving access to care, particularly surgery, as well as rights of the child.
Save the Children Norway's mission is to inspire breakthroughs in the way the world treats children and to achieve immediate and lasting change in their lives across the relief to development continuum. SCN has a strong background in participatory approaches to working with local partners in the regions of intervention.
Save the Children Norway is working with all matters affecting children - education, health, protection, humanitarian crises, poverty, good governance and climate change - in an integrated way. Save the Children Norway leads Save the Children's global initiative on education to ensure children learn in safe, inclusive and protective environments.
Realizing children's rights in humanitarian crisis with emphasis on education in emergencies and protection is its key advocacy objective.