The Women Peace and Security Index: A new lens on forced displacement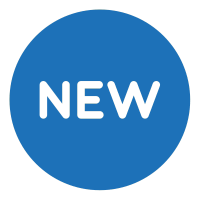 International Rescue Committee (IRC) and the Georgetown University's Institute for Women, Peace and Security (GIWPS) are launching this ahead of the UNHCR High Levels Officials meeting tomorrow (14 and 15 December) taking stock of progress towards the Global Compact on Refugees (GCR). Three years since the GCR was launched, progress on commitments is alarmingly off-track, in particular for forcibly displaced women and girls.
The briefing applies the GIWPS' Women Peace and Security (WPS) Index which measures and ranks countries on women's inclusion, justice, and security to measure the situation of forcibly displaced women in five African countries – Ethiopia, Nigeria, Somalia, South Sudan, and Sudan. It shows that even before the COVID-19 pandemic, displaced women generally faced much higher risks than host community women of violence at home, were consistently less likely to be financially included, and often experienced less freedom of movement. Households headed by displaced women were also more likely to be poor than those headed by displaced men. The pandemic has only compounded these disadvantages, but despite the growing needs of displaced women, UNHCR's own progress report on the Compact Indicators provides very limited gender-disaggregated data and none on economic inclusion indicators.
The Index findings underscore the need for programmes and policies to simultaneously address the effects of multiple intersecting inequalities and discrimination faced by displaced women, to ensure their needs and priorities are addressed. Urgent progress is needed to fulfil GCR commitments on self-reliance, financial inclusion and protection from violence for forcibly displaced women and girls who are at real risk of being left behind. The briefing includes targeted recommendations for policies and interventions that reduce gender based violence alongside those that challenge discrimination against women and girls and increase economic inclusion.