Preserving humanitarian space: Action Against Hunger at the UN Security Council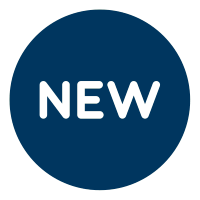 On July 16th, Action Against Hunger was invited to deliver a speech at the United Nations Security Council meeting on the "Protection of civilians in armed conflict: Preserving humanitarian space".
Lucile Grosjean, Deputy Director of Advocacy, spoke on behalf of Action Against Hunger and the 18 signatories of the joint NGO Declaration - among which 14 are VOICE members.
Calling on the Security Council to take action, the declaration stressed how the shrinking of humanitarian space became one of the major barriers in bringing humanitarian aid, also putting humanitarian workers more and more at risk: "Disregard for International Humanitarian Law by all, especially parties to conflicts, and blatant instrumentalization of aid at all levels have resulted in growing threats to humanitarian action. »
The declaration denounced the inaction and blockages within the Security Council, as well as the negative impacts of counterterrorism measures and sanctions decided by the Council. Signatories emphasized how these measures affect the "confidence populations place in humanitarian aid and lead to increased risks to staff providing assistance in conflict zones"
Hence, the declaration called on systematic humanitarian exemptions and on the Security Council to systematically recognize and support investigations of crimes against civilians, medical and humanitarian workers and assets, to ensure violations of International Humanitarian Law do not remain unpunished.
During the meeting, it was also announced that a strategic advisor focused on enhancing the protection of humanitarian space will be appointed.