VOICE Director, Maria Groenewald, interviewed by Défis Humanitaires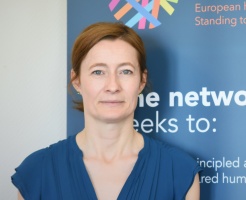 VOICE Director, Maria Groenewald, was interviewed by Alain Boinet, on Defis Humanitaires, the French website dedicated to the current humanitarian issues.
In the interview, she explores key topics for the network such as: International Humanitarian Law, localisation, broadening the donor base, climate change and many more. She explains the network's role in relation to DG ECHO and its NGO partners and shares the VOICE's reflections on the recent European Humanitarian Forum organised by DG ECHO and the French presidency of the EU.
You can read the full interview in French here. In English here.
If you prefer to watch the video, click here.