Counterterrorism: UN Sanctions and Humanitarian Action Survey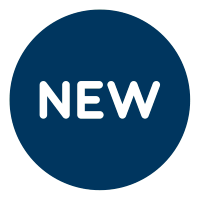 While counterterrorism (CT) restrictive measures raise growing concerns among humanitarian actors, the need to gather evidences regarding the hindrances it causes become more and more pressing. VOICE network is strongly engaged in that dynamic, and has published in March 2021 a report building on VOICE members' experiences regarding EU CT regime: "Adding to the evidence: the impact of sanctions and restrictive measures on humanitarian action".
In the same spirit, the "UN Sanctions and Humanitarian Action" project, funded by Switzerland and conducted at the United Nations University Center for Policy Research in collaboration with the ICRC legal department in Geneva, launched a survey that will allow humanitarian actors to report their operational experiences on the topic.
This survey focuses on four conflict contexts - DRC, Mali, Somalia and Yemen – trying to identify the concrete challenges humanitarian actors are facing in relation to UN sanctions, would it be direct or indirect impacts.
While different sanction regimes co-exist at global level (UN, EU, US, AU…), and the survey primarily focuses on UN sanctions, the analysis will also try to identify and differentiate the impacts of UN sanctions against other regimes, including those of the EU.
Hence, interested organisations can fill out the Google Form survey in English (here), in French (here), or in Arabic (here), no later than mid-August. Please note that it is intended to be filled out for one "country of operation", according to your own expertise. In case you would be interested in more details about the research, please note that the UN University is organizing an information session on July 22 at 4:30-5:15pm CEST (in Arabic/English, register here) or 5:30-6:15pm CEST (in English/French, register here)
United Nations University Centre for Policy Research would like to recall that, well aware of the sensitivity of this issue, strict anonymity will apply, and that any potential identifying information will be removed.