ALNAP Survey ahead of the "State of the Humanitarian System" study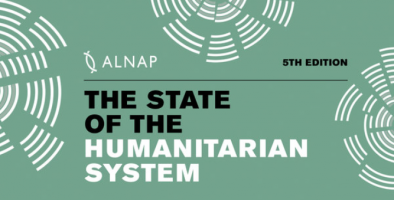 Published every three years, the State of the Humanitarian System (SOHS) study, led by the ALNAP network, compiles statistics on the size, shape and scope of the humanitarian system and assesses overall performance and progress.
Through an online survey, and ahead of the 5th edition of the SOHS to be published mid-2022, ALNAP is gathering humanitarian practitioners' views and perspectives to understand what is working and what is not working in the humanitarian system, and what can be learned to improve humanitarian response for crisis-affected communities.
Available in Arabic, English, French and Spanish and open until October, this survey is an occasion for your organisation's aid workers to share their experiences, contributing to shape a landmark study for the sector.