ActionAid UK: Investing in women's leadership in disasters is more urgent now than ever before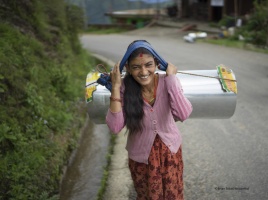 Prioritising local women-led approaches to both disaster preparedness, response and resilience is not only the right thing to do from a rights-based perspective, evidence and experience highlight that women and women-led organisations bring valuable skills and assets to localised humanitarian action making it more effective and more efficient.
Climate change is altering weather patterns and systems, and as the planet's temperature is rising, so too do the number of climate-related crises. This has led to an unprecedented scale of climate-related natural hazards, including cyclones, and floods, which is particularly concerning for the rights of women and girls – why?