Egmont and NCR webinar: The future frame of EU humanitarian aid
11:00 - 12:30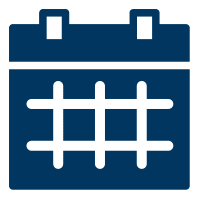 Add to calendar
The Egmont - the Royal Institute for International Relations, and the Norwegian Refugee Council are organising a webinar on 16 April 11:00-12:30 (CEST) on the future frame of EU humanitarian aid. They will discuss its main orientations, and assess how the new European Commission Communication on humanitarian aid is preparing to meet the unprecedented challenges faced by the humanitarian system. Join a high-level discussion with:
Mr. Janez Lenarcic, EU Commissioner for Crisis Response
Mrs. Michèle Rivasi, Member of the European Parliament, Group of the Greens/European Free Alliance
Mr. Jan Egeland, Secretary General of the Norwegian Refugee Council
The discussion will be facilitated by Mr. Jean-Louis De Brouwer, Director European Affairs Programme, Egmont institute.
For more information and to register for the event, please click here.