Webinar: European response to the impact of the COVID-19 crisis on the delivery of humanitarian aid
16:00 - 17:30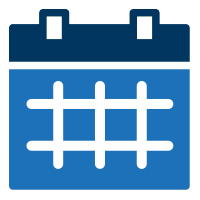 Add to calendar
The COVID-19 has developed into a major threat to vulnerable population depending on humanitarian aid, with potential devastating impact in densely populated areas and where the health system is dysfunctional or destroyed. It is also putting enormous pressure on aid agencies who are in many ways threatened in their ability to access, stay and deliver.
Norwegian Refugee Council and the Egmont Institute is organising a webinar to discuss it with
Speakers:
Michael Köhler, Deputy Director General, DG ECHO, European Commission
Reena Ghelani, Director of operations, OCHA
Kathrin Schick, Director, VOICE
Tineke Strik, Member of the European Parliament
Edouard Rodier, Norwegian Refugee Council, Director Europe office
Moderator:
Jean-Louis De Brouwer, Director of the European Affairs Program, Egmont Institute
For more information and registration, please click here.