VOICE - FoRS Roundtable: New trends and challenges in delivering humanitarian aid in light of the conflict in Ukraine
09:30 - 17:30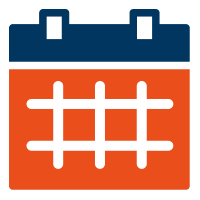 ARA Palace
Perlová street no 5 Prague Czech Republic
Add to calendar
VOICE, the network of 87 European humanitarian NGOs, and FoRS, the Czech national platform of humanitarian and development CSOs, would like to invite you to this event, organised during the Czech Presidency of the Council of the European Union, to trigger reflections on the global and regional humanitarian context in the EU and worldwide from the perspective of donors and NGOs, review the state of play of principled humanitarian aid in light of the Ukraine conflict, and identify solutions to cope with the spiral of increasing needs and funding gaps ahead of the European Humanitarian Forum 2023.
The event will gather representatives from DG ECHO, Ministries of Foreign Affairs from Central and Eastern Europe and Sweden as well as humanitarian aid actors, both regional and international.
Click here to see the full programme.