VOICE Event - Funding imbalances: How uneven prioritisation and insufficient funding affect humanitarian aid
18:00 - 20:00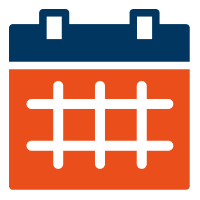 L42 (Rue de la Loi 42, 1000) Brussels Belgium
Add to calendar
VOICE is organising a panel discussion on the topic 'Funding imbalances: How uneven prioritisation and insufficient funding affect humanitarian aid'. The panellists will highlight the constraints and opportunities in working together as donors and humanitarian organisations to influence the visibility of underfunded crises, public perceptions of humanitarian aid, and the strategic use of limited financial and human resources.
More information on speakers and a detailed concept note will follow in due course.

If you are interested in participating, please register by 15 June COB at the latest. Unfortunately, the number of participants in this event is limited, so we would encourage you to register as soon as possible if you are interested in joining!

We would also like to attract your attention to the fact that participation is limited to two persons per organisation.