High-level Meeting with Civil Society in Solidarity with Venezuelan Refugees and Migrants
17:00 - 18:30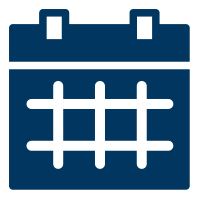 Add to calendar
Co-hosted by Commissioner Lenarčič and Canada's Minister for Cooperation Gould, this meeting will offer a platform to:
· Highlight the relevant role that Civil Society Organisations have been playing at different levels in responding to the Venezuelan humanitarian crisis;
· Hear the views of Venezuelan migrants and refugees in their capacity as active, rather than passive, actors in the crisis.
· Boost the positioning of CSOs by collecting their inputs to be presented during the 2021 Pledging Conference on June 17.
· Give continuity to the engagement with CSOs initiated during the 2020 Civil Society event and to their active role during the Pledging Conference itself.
All queries should be addressed to the Event Secretariat at: ECHO-CSO-EVENT-VENEZUELA-2021@ec.europa.eu
Agenda:
17h-17h12: welcome to the event by the co-hosts
17h12-17h45: Testimonials of Refugees and Migrants
17h45-18h: Reflections from Civil Society Organizations and Networks
18h-18h20: Q&A
18h20-18h30: Closing remarks