Jean-Pierre Delomier
Operations Deputy Director
Handicap International - Humanity & Inclusion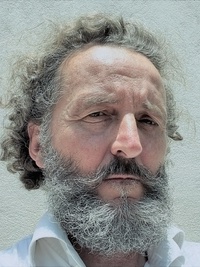 After working for different international relief and development organisations, Jean-Pierre Delomier co-founded Atlas Logistique in 1992, an NGO specialised in delivery of humanitarian aid, management of refugee camps, rehabilitation of infrastructure in transport and logistics coordination. He was the Executive Director when Atlas merged with Handicap International in 2006. Jean- Pierre took over as Director of the new Humanitarian Action Division, joining Handicap International's Executive Management team. He became Operations Deputy Director in June 2019.
With more than 30 years of experience in the humanitarian sector, Jean Pierre Delomier has strong management and strategic skills and solid operational expertise.
Jean Pierre Delomier holds a Master Degree from the Higher School of Business and Development 3A.