Fie Lauritzen
Senior Humanitarian Policy Lead
DanChurch Aid (DCA)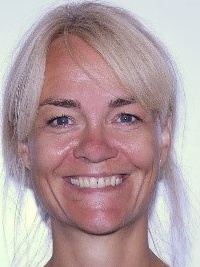 Fie Lauritzen has 14 years' experience working in the field and at HQ in humanitarian policy and advocacy, programming and management with a focus on shaping humanitarian agendas and coordinating joint efforts and partnership development, fund raising, risk education, strategic analysis, and humanitarian advocacy in fragile and complex contexts. Specialised in HDP-nexus, localisation, migration, risk reduction, resilience, protection and humanitarian law, Fie Lauritzen is a skilled trainer/facilitator in different subject areas, such as International Humanitarian Law, Disaster Law, good quality programming, program management, resilience programming.
After more than 10 years in the Danish Red Cross, Fie Lauritzen joined DanChurch Aid in August 2018 as Senior Humanitarian Policy Lead.
Fie Lauritzen holds Master Degrees in History and African Development Studies (University of Copenhagen) and in Conflict Resolution, Peace Studies (University of Bradford).