Edouard Rodier
Director International Programmes
Norwegian Refugee Council Europe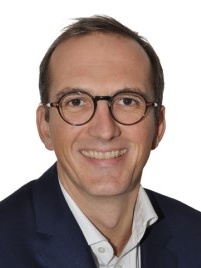 Edouard Rodier engaged in humanitarian aid nearly 20 years ago. He has an extensive field experience in managing and monitoring humanitarian programs in the most difficult contexts with both NGOs, the ICRC and ECHO. In Brussels since 2013, he has been promoting principled humanitarian action towards EU institutions, NATO and Member States, and joined the Norwegian Refugee Council Europe as Director in 2015. As such Edouard has been a lead advocate for the protection and assistance of displaced and vulnerable people towards European interlocutors, and engaged in policy dialogue with government actors, NGOs and other key European stakeholders.
Since 2018 Edouard is also the President and co-founder of Ending Violence Against Migrants (EVAM).
He graduated from Sciences Po Paris and in Law from the University of Paris.