Roberta Fadda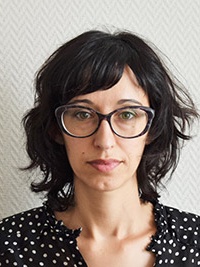 Roberta joined VOICE in 2017 as Communication Officer, driving the development of the organisation's communication strategy, establishing and consolidating VOICE's social media presence as well as planning and implementing VOICE communications activities with members and partners to facilitate VOICE members' influence on related issues.
Before working for VOICE, Roberta worked as a social media consultant for ASHOKA Italy leading and implementing their social media activities.
As a former journalist and multimedia producer, she worked for many years for different broadcasting agencies in Italy, reporting on major Italian events, following all the steps of the broadcast production from interviewing, and filming to writing articles and editing the final videos.
Roberta holds a M.A. degree in Communication Sciences and an Executive Master in Communication and European policy at IHECS Academy in Brussels, designed to communicate efficiently for organisations, consultancies and European Think Thanks targeting European decision makers. During her studies she volunteered for the Italian NGO Emergency .