Marion Granger
Funding and advocacy assistant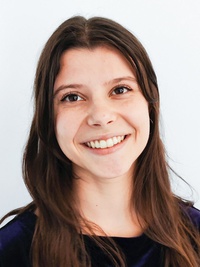 Marion joined VOICE in May 2021 as Funding & Advocacy assistant. She supports the facilitation of the FPA Watch Group and Task Force, as well as of the Grand Bargain 2.0 Working Group. She also supports the Secretariat's Team for the monitoring of policy topics and funding related to humanitarian aid.
Prior to joining VOICE, Marion acquired experiences within both the humanitarian and public sector. She worked as a Partnership Assistant at Action Against Hunger's Programs and Crisis Division, focusing on private foundations resources, and also worked as an intern within the French Embassy in Dakar, Senegal. She also gained experience with different type of associations, such as Action Against Hunger operations in France, or the Wintegreat program for refugees' social insertion in Paris, where she volunteered.
Marion has a Master's degree in International Affairs and Development from the Université PSL/Paris-Dauphine, with a major in Peace Studies.