Enhancing resilience in fragile & conflict affected contexts: Cordaid's experiences in linking disaster risk reduction with conflict risk analysis & conflict risk reduction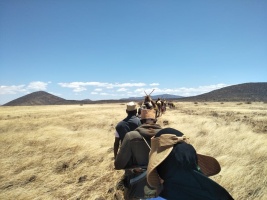 To support sustainable and inclusive development, it is of utmost importance to analyse and understand local contexts and dynamics. When working in fragile contexts organisations needs to have systematic information about conflict issues as they relate to resilience activities.
Consistent and comprehensive conflict risk analysis is needed to ensure a "do-no-harm" approach and to aim for deliberate conflict risk reduction through resilience / Community Managed Disaster Risk Reduction (CMDRR) interventions. Cordaid aims to enhance community resilience in disaster prone and fragile / conflict-affected areas through a CMDRR approach.
Click here to continue reading the article on page 12 of the VOICE out loud